Method of Care
ご使用後はぬるま湯で洗った後、乾いた柔らかい布で、内側と外側の水気を完全にふき取ります。水気が少しでも残っていると、作品が変色する恐れがございます。


After use, rinse with warm water then dry with a soft cloth. This will prevent discolouration.

使用後,以溫水清洗後,以乾布將裏外擦乾。如果沒有擦乾就收起來,作品壺身可能會導致變色。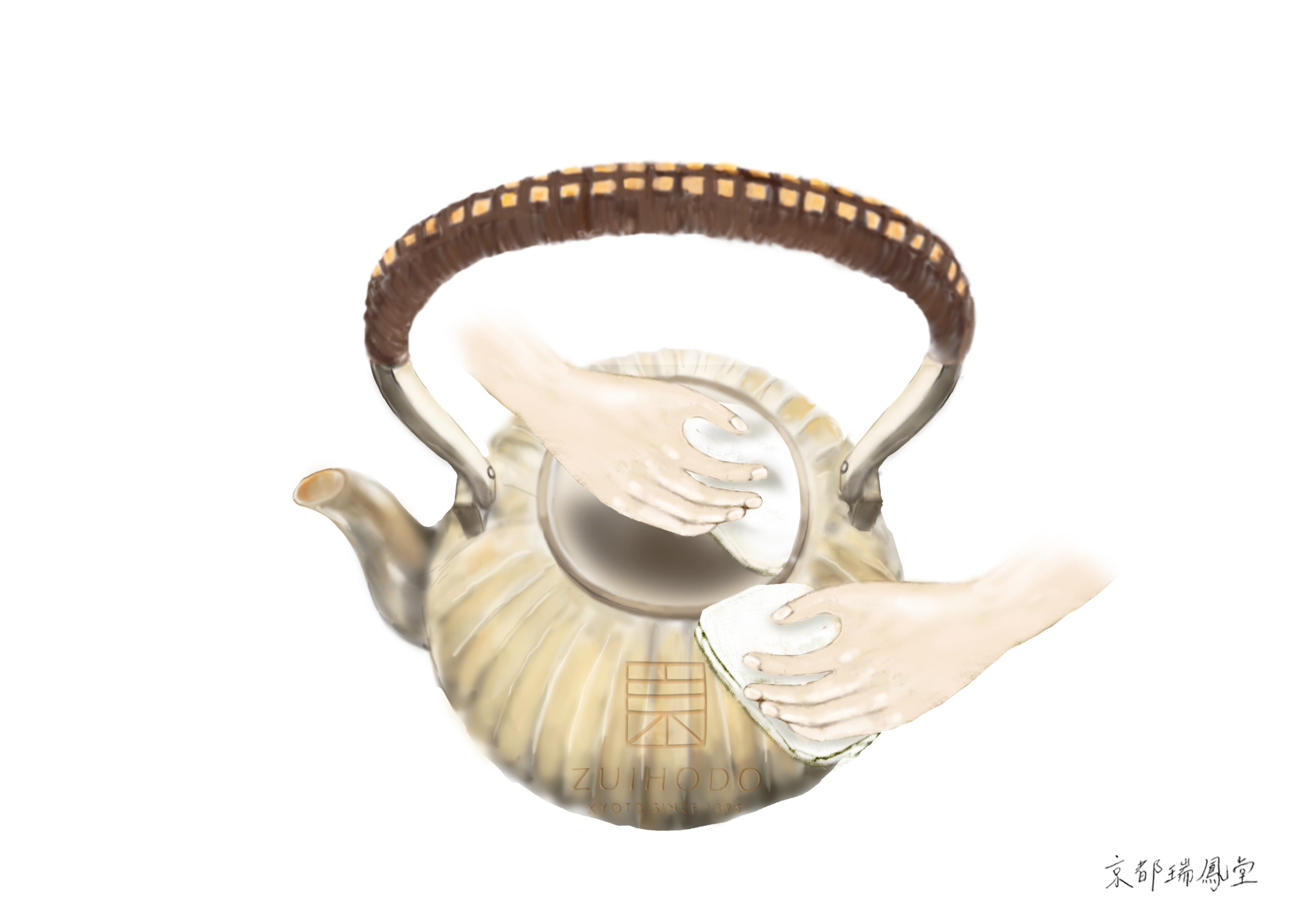 お手入れをする際、京都瑞鳳堂オリジナルのお手入れ専用布、お手入れ専用剤をご使用ください。クレンザーや、研磨剤、塩素系洗剤などの化学薬品の含まれるものの使用はおやめください。

Only use Kyoto Zuihodo cleaning cloths and liquid to wipe the kettle. Do not use cleanser or other abrasive materials, such as chlorine detergent to clean the kettle.

進行保養時,請使用京都瑞鳳堂特製的保養布、保養液來保養。切勿使用去污粉、研磨劑、含氯洗潔劑等化學藥劑。
しばらくご使用にならない場合は、ぬるま湯で洗った後、乾いた柔らかい布で、内側と外側の水気を完全にふき取り、付属の桐箱に入れ、風通しの良い場所で保管ください。

If do not use the kettle for an extended period of time, and dry completely with a soft cloth to prevention discolouration. Always store the kettle in its original paulownia box in a well ventilated location.

長期不使用時,以溫水清洗後,以乾布將裏外擦乾,放入桐木箱中。並放置於通風良好處保管。

問題等ございましたら京都瑞鳳堂または代理店までお問合せ、ご相談くださいませ。

If you have any problems, please contact to Kyoto Zuihodo or our distributor.

如有其它任何問題,請與京都瑞鳳堂、或者是各代理商直接連絡,我們都會幫您服務。