Method of usage Iron sand Kettle

初めて使用される際
水を八分目ほど入れ、火にかけます。沸騰後中(弱)火にし、10分程度で火を止め、湯をすべて捨てます。この作業を2~3回繰り返したら、通常のご使用ができます。

Before use
Fill the kettle to approximately 80% of capacity with water and bring it to a boil. Once it is boiling let it sit for ten minutes on medium (low) heat. After 10 minutes turn the unit off let it cool and drain the water. Repeat this process three times. The Iron Kettle is now ready to use.

第一次使用

第一次使用時,將水倒到八分滿,水煮沸後轉至小火再滾沸10分鐘,之後將水全部倒光後再注滿冷水煮沸,重複二到三次即可正常使用。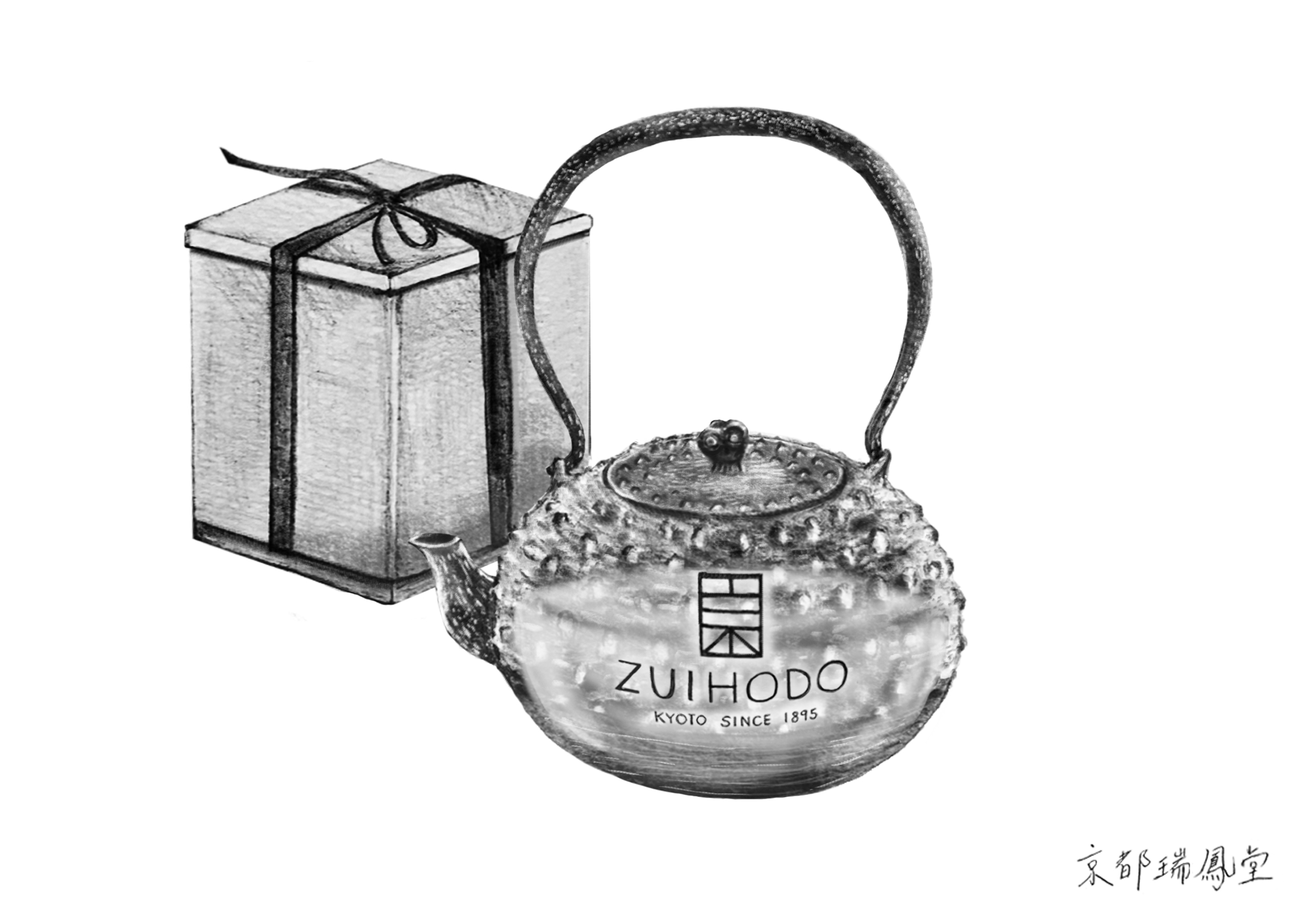 使用後
毎回ご使用後は必ずお湯を捨て、内部を乾かしてください。蓋を取り、余熱で乾燥させますが、万が一水分が残る場合は、軽く火にかけ水分をとばしてください。

After use
Once the unit is no longer needed or in use, drain the water and allow the inside to dry. Do this by removing the lid and use the remaining heat to dry it out. If water still remains, heat it for a brief time till the remaining water has evaporated.

使用後
將水完全倒光,使內部不殘留水分,然後將蓋子打開,利用鐵壺的餘熱將剩餘水分蒸發,若水分過多且已冷卻,可略為加熱壺身。



※長時間の空焚きは割れなどの原因になりますので、ご注意ください。

*Do not run the kettle without water for an extended amount of time, doing so will cause the kettle to be damaged.

*請注意,鐵壺請勿長時間空燒,容易產生危險。


錆が出た際
緑茶を湯呑一杯分ほどティーバッグに包み10~15分沸騰させます。この作業を1日1回、2~3日続けて行うと、緑茶のタンニン成分がコーティングし、錆の拡大を防ぐことができます。

How to prevent further rusting
Take a teacup's worth of green tea within a tea bag, and boil it for 10 to 15 minutes. Repeat this process once a day for 2 to 3 days. This will cause the tannin to be coated on the rust and prevent spreading.


生鏽鐵壺如何處理
可將一杯綠茶茶葉做成茶袋,放入鐵壺中加水煮沸10~15分鐘,每日一次,連續3日,這樣可以在鐵鏽上形成外膜,避免鏽處擴大。


※錆は体に害はありません。出てきた錆を無理に除去せず、上記の作業を行ってください。

*Rust will not cause illness in the human body. Please use the procedure previously listed in case rust occurs, do not remove the rust by force.

*鐵鏽如果沒有漂浮在壺水中,基本上對於身體是沒有影響的,不用刻意將生鏽處刷除或磨除。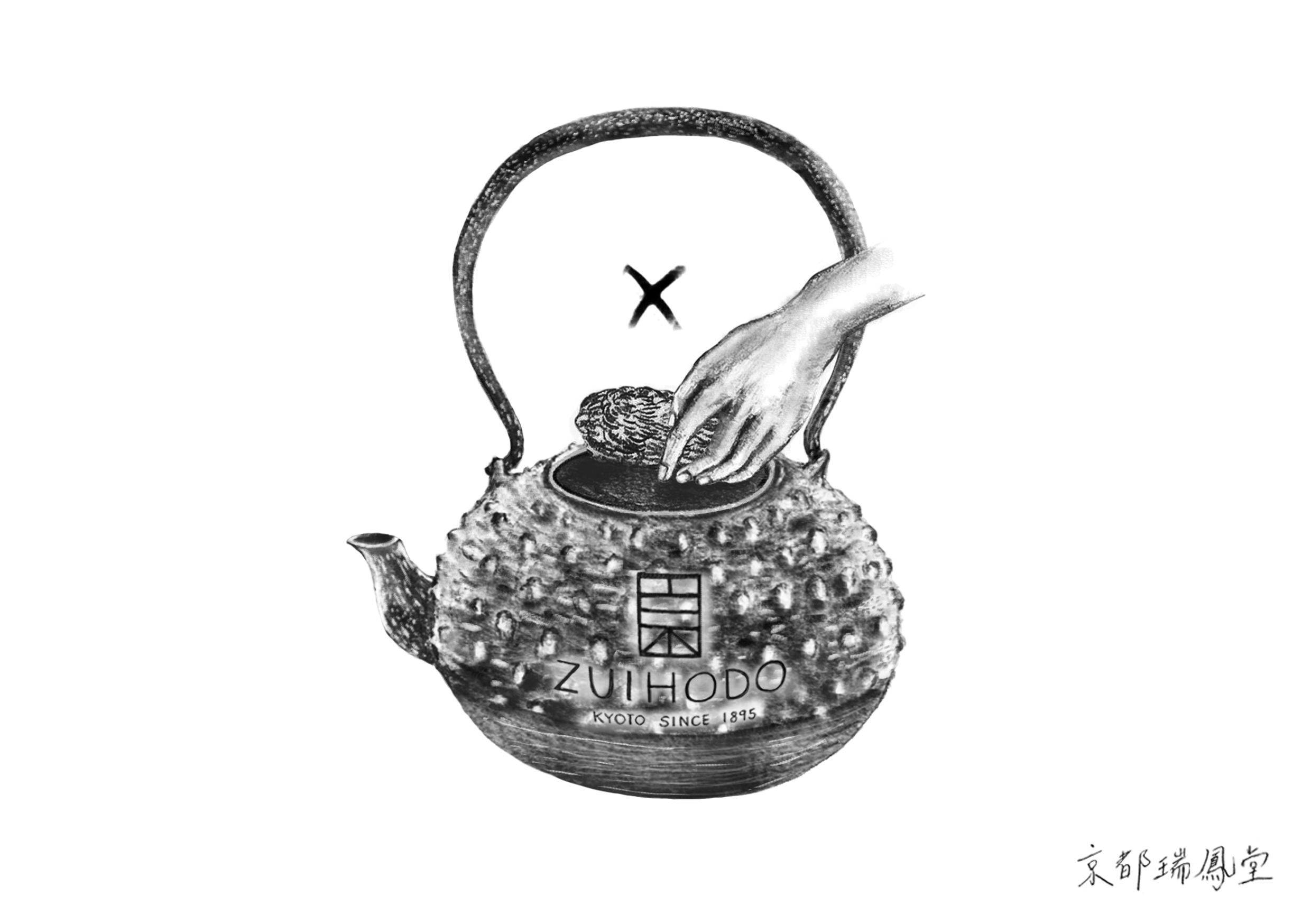 お手入れ方法
表面のお手入れは、鉄瓶が熱いうちに水にぬらして絞った布巾で軽くたたくように拭きます。自然の光沢が出て、錆止めになります。
鉄瓶の口、ふち、蓋の裏は錆が出ます。ご使用後に乾いた布で乾拭きしてください。

Washing method
If the kettle is still hot, clean the outside lightly with a damp cloth by tapping. To prevent rust on the spout, rim and bottom of the lid, wipe them dry with a dry cloth after use.

如何維持鐵壺清潔
趁壺身是熱的時候,將完全擰乾的濕布輕輕拍打壺身避免燙傷,去除髒汙維持壺身清潔,保持壺身自然光澤,也有助於防止鐵鏽產生。


※使用しているうちに、内部にカルキが付着し、淡黄色になりますが、そのままご使用ください。無理にこするなどすると、錆の原因となります。

*Over time with prolonged use of the kettle, lime will eventually accumulate on the interior. Do not remove this since it will cause rust.

*壺嘴、壺口邊緣跟蓋底容易殘留水分的地方,請用乾布擦拭,避免生鏽。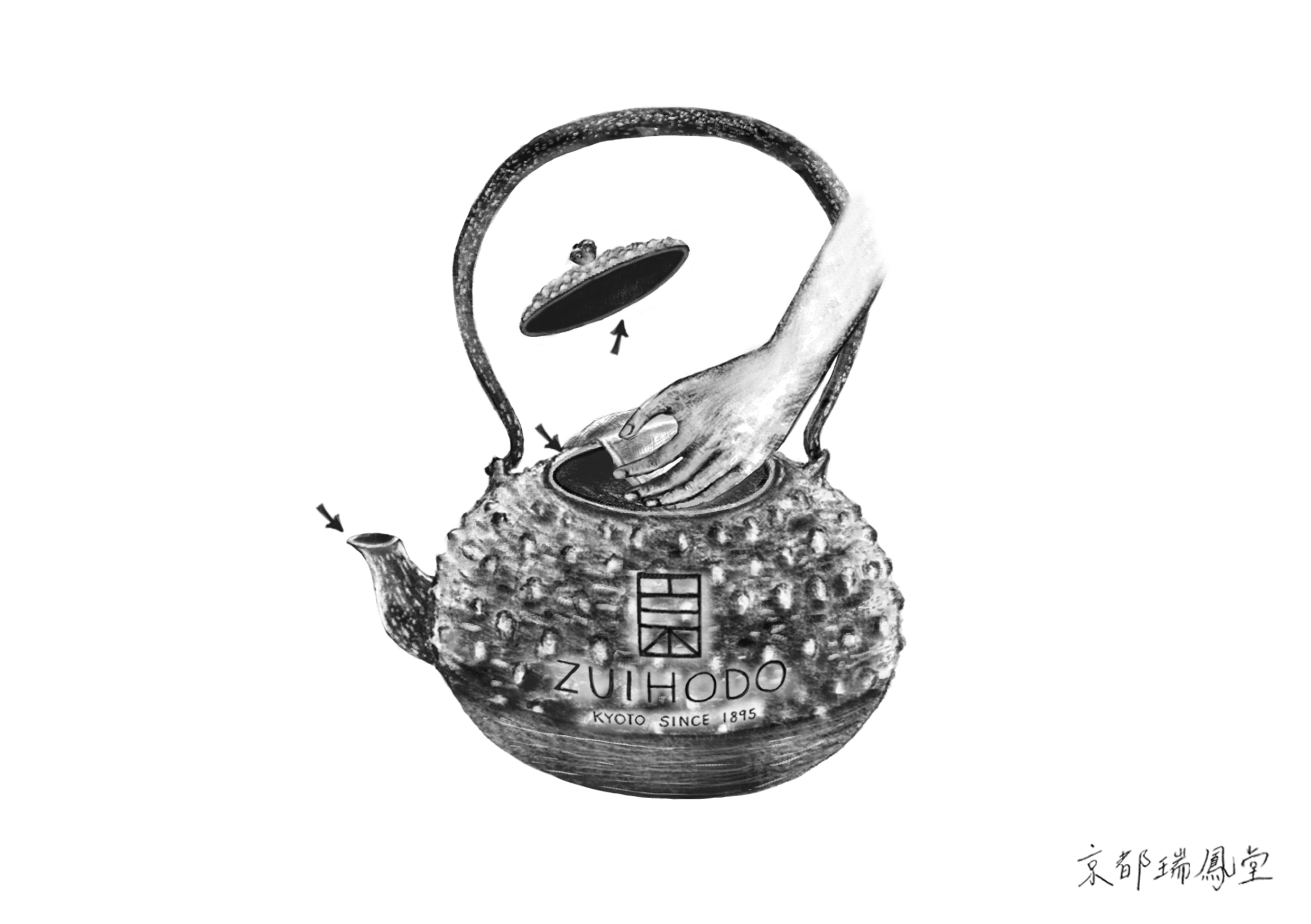 長期で使用しない場合
軽く空焚きをし、水分を完全にとばした状態で、新聞紙などの吸湿性の高い紙で包み保存します。

How to store
In the case that the kettle will not be needed for a prolonged amount of time, heat it briefly without water and let the inside completely dry out. Then wrap the outside with newspaper or another high hygroscopic material.

如何收納鐵壺
如果要將鐵壺收納起來,請將水倒乾後,將壺身略為加熱,確認水份完全蒸發沒有殘留,再以具吸水性的紙類如報紙將鐵壺包裝完整後存放。